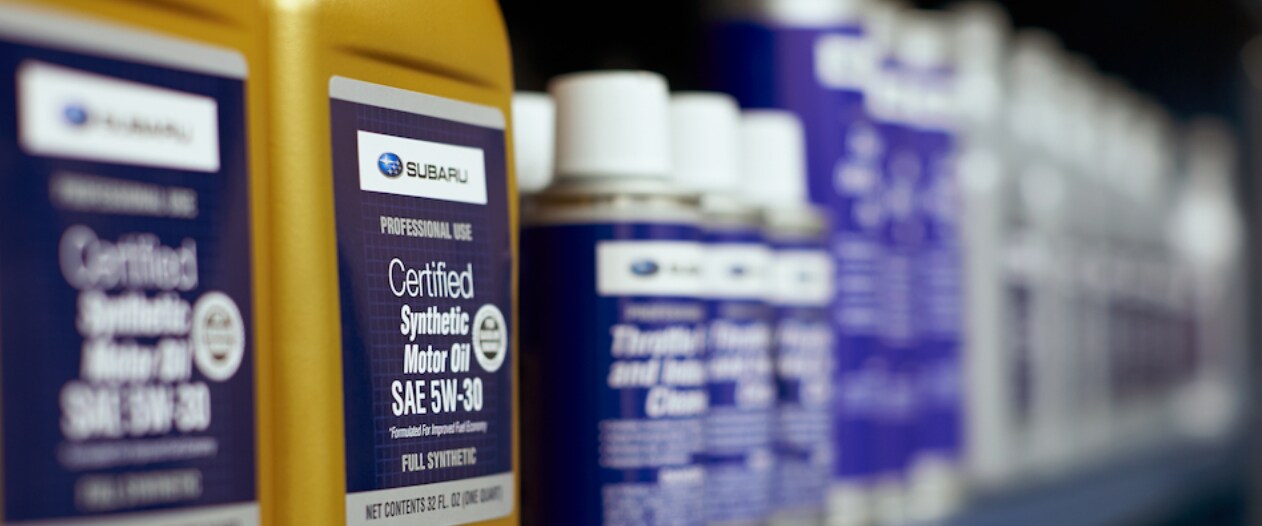 Scheduling a Subaru Oil Change in Franklin, TN
Subaru models are known to be dependable and exciting, but you need to do routine maintenance if you want yours to stay that way. Oil changes are a big part of routine maintenance and are essential to the health and performance of your car or SUV. Our team is excited to help you get your vehicle running its best, scheduling you for an oil change at the first sign that you need one.
Signs You Need an Oil Change
Knowing when you need an oil change is important because it means you won't let your vehicle get to a point that damage could occur. Oil changes are recommended at 5,000-mile intervals, but there are some signs to look for that will let you know if you'll need one sooner.
What to Look For
Knocking noises from the engine
A smell similar to oil inside your vehicle
Smoke coming from your exhaust
If you notice any of these while you are driving, you should contact our Franklin, TN Subaru dealership to schedule your oil change. Our experts will flush out the old oil and remove the old filter, replacing both with new so that you can continue to enjoy the time that you spend behind the wheel.
Scheduling Your Oil Change Appointment is Easier Than Ever
All you need to do is visit our website to find an appointment that works best for your life. We will make sure it is at the most convenient time and doesn't interfere with anything else that you have planned. We encourage you to reach out as soon as you need anything from an oil change to brake repairs, battery service and tire rotations so that your Subaru car or SUV can give the best performance possible.
Hours
Monday

9:00 AM - 8:00 PM

Tuesday

9:00 AM - 8:00 PM

Wednesday

9:00 AM - 8:00 PM

Thursday

9:00 AM - 8:00 PM

Friday

9:00 AM - 8:00 PM

Saturday

9:00 AM - 8:00 PM

Sunday

12:00 PM - 6:00 PM