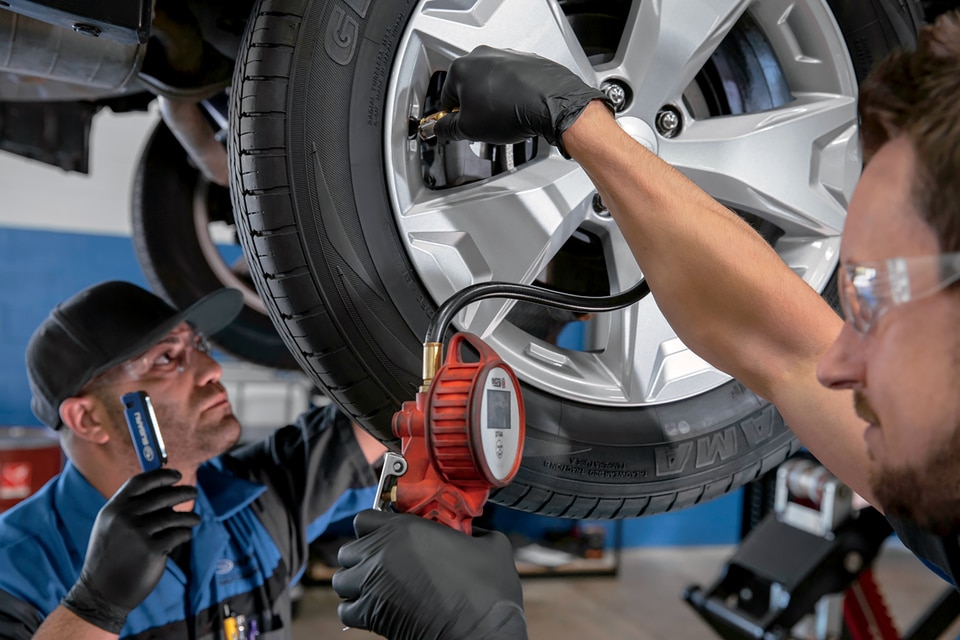 The Importance of Tire Care
Tires wear down over time since they are in constant contact with the ground. It is important to keep your tires in their best condition to provide the traction and control you need. The experts at Darrell Waltrip Subaru want to help you care for your tires and replace them when needed. You can contact or visit our dealership whenever you have questions about your tires.
When is Time to Replace Tires?
If your tires are worn down too far, damaged, or too old, it is time to buy replacements. Tires for your Subaru in Franklin, TN, have a general lifespan of 60,000 miles, which is roughly five or six years for the average driver. The best way to see if you should replace your tires is a visual inspection. You can check the tread depth and look for any cracks or welts. If you notice any signs that you need a new tire or want a professional to inspect your tires, be sure to visit our dealership soon.
Buying New Tires at Our Franklin, TN Subaru Dealership
Tires have different ratings, measurements, and attributes that make them a better choice for certain conditions and vehicles. We'll get to know your needs and find the right tires for your Subaru. Having the wrong tires can impact your performance and safety, which is why we encourage you to choose a team that you trust to find and equip your tires.
Find the Answer to All Your Tire-Related Questions at Darrell Waltrip Subaru
Tires are one of the most important parts of your vehicle to keep in their best condition. Maintaining a grip on the highway, handling corners, and managing tough conditions are all top priorities for your tires. Whether you are in need of a tire rotation, an oil change, a brake service, or a battery service our team will work with you to make sure your Subaru can do it all.
Hours
Monday

9:00 AM - 8:00 PM

Tuesday

9:00 AM - 8:00 PM

Wednesday

9:00 AM - 8:00 PM

Thursday

9:00 AM - 8:00 PM

Friday

9:00 AM - 8:00 PM

Saturday

9:00 AM - 8:00 PM

Sunday

12:00 PM - 6:00 PM