The 2023 Subaru Love Promise Customer and Community Commitment Award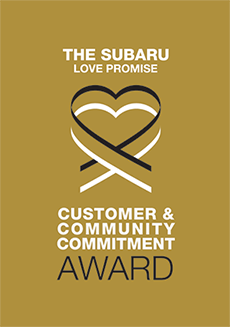 We've been nationally recognized for our dedication to our customers, our community, and the Subaru Love Promise.
We're honored to receive the 2023 Subaru Love Promise Customer and Community Commitment Award. This award nationally recognizes elite Subaru retailers who provide an exceptional customer experience at every interaction with Subaru. These retailers have also demonstrated an outstanding commitment to supporting passions and causes in their local communities in important areas such as the environment, community, health, education, and pets.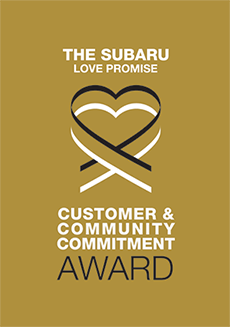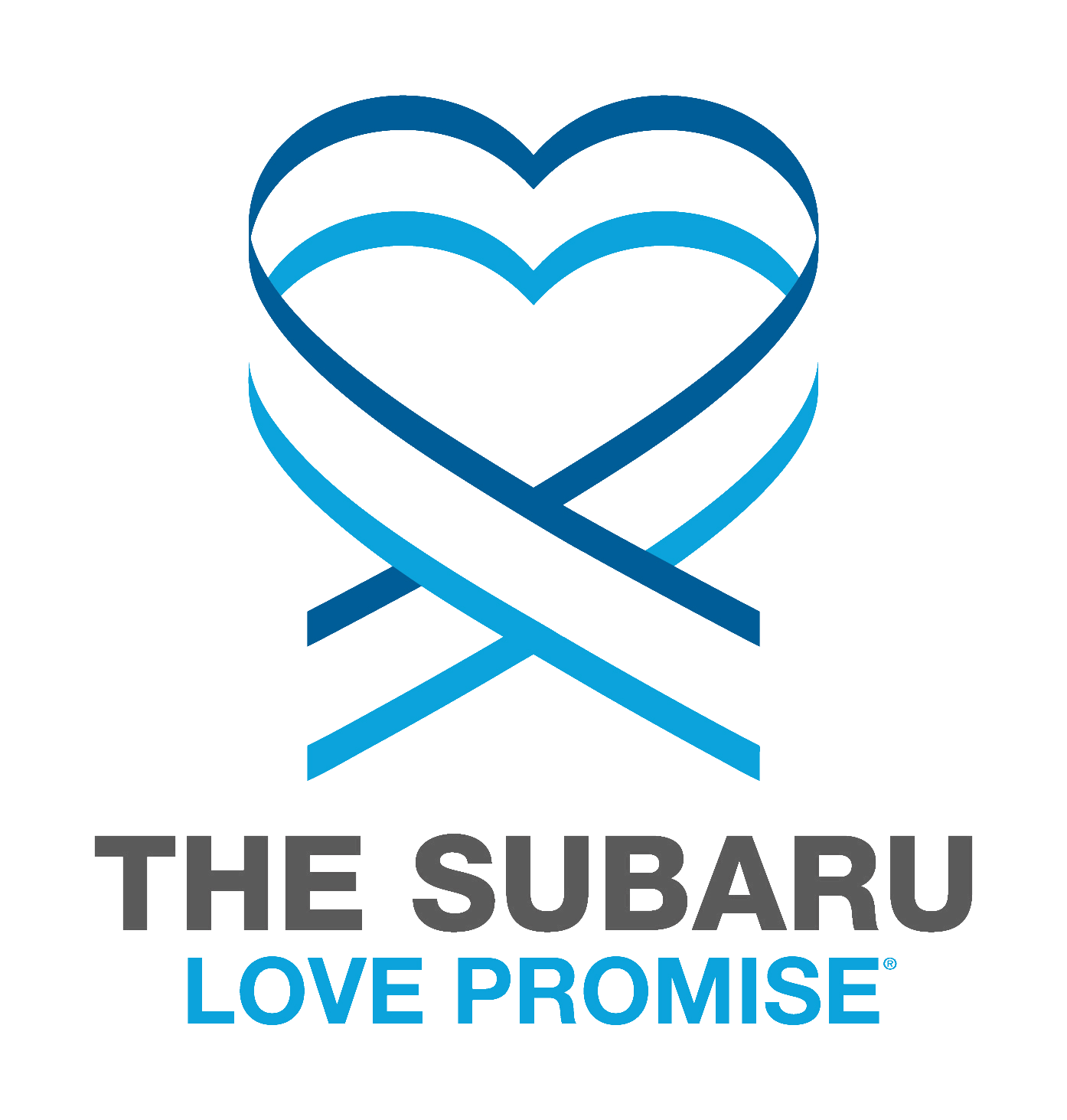 What is the Subaru Love Promise?
Subaru and our retailers believe in making the world a better place and the Subaru Love Promise is our vision of respecting all people. This is our commitment to show love and respect to our customers and to work to make a positive impact in the world.
How is Darrell Waltrip Subaru dedicated locally to the Love Promise?
Our Love Promise can be seen in various partnerships with local charities and non-profits. We're grateful for the opportunity, not only to be a part of our community, but to serve it as well.
Williamson Co. Animal Shelter, Nashville Humane Association, Happy Tales Humane Society
Harpeth River Watershed, Williamson County Parks and Re
Williamson Co. Schools, High Hopes Inclusive Pre-Schoo, College Grove Recreation, Franklin Lions Club
Fisher House, Habitat for Humanity, Franklin Tomorrow, Challenged Athletes Foundation, VSA Tennessee
Vanderbilt LifeFlight, St. Jude Children's Hospitals, Mercy Health Services, Foundation Fighting Blindness, Williamson Medical Center
Love Promise Stories from Darrell Waltrip Subaru
Subaru and Darrell Waltrip Subaru believe in making a positive impact on the communities in which we live and work. We uphold that belief through our Love Promise Community Commitment. Every month, we select inspiring stories from customers and partners from around our area who strive to support our collective commitment and feature them here
Deck the Howls - Scott P
To help make the season bright, Darrell Waltrip Subaru donated stockings stuffed with pet toys to go home with adopters.
---
From Outdoor Mama to a Happy Home - Scott P
With support from Darrell Waltrip Subaru, WCAC has numerous programs that help control the homeless pet population in our community. One such program involves spaying or neutering cats that live outdoors at no cost to a resident who brings an animal to the center. As it is estimated that there are 50,000 cats who spend at least part of their lives outdoors in Williamson County, it easy to see how important these programs are to WCAC's mission. Of the 214 pet adoptions that occurred at the center in October during the month-long "Pawctober: For the Love of Pets" event sponsored by DW Subaru, Beatrice's story stands out. Beatrice was brought to WCAC by a community member who found her living outdoors near their home, caring for a litter of newborn kittens. Beatrice and her babies spent about three months with a foster parent getting ready for their chance to find a forever family. As happens with kittens, hers were adopted as soon as they were old enough, healthy enough and able to have their spay or neuter procedure done. Beatrice, however, stayed around for a little while waiting for a family of her own. Even though she quickly became a favorite among volunteers and staff, her laid back and quiet nature caused her to be overlooked by potential adopters. Thanks to the awareness raised during Pawctober, Beatrice didn't have to wait much longer for her new family to find her at the center.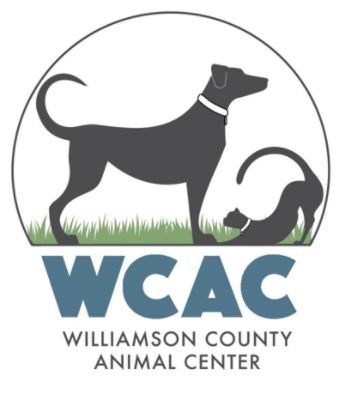 ---
Partners in Growth - Vicki M
Williamson Medical Center's (WMC), longstanding neighbor and community partner, Darrell Waltrip Automotive Group has signed on as the Williamson Medical Center Foundation's first capital campaign corporate donor. The announcement was revealed during the WMC groundbreaking and celebration by Caroline Bryan and Vicki McNamara who serve as co-chairs for the foundation's "More for You. Close to Home." capital campaign which will help fund the largest renovation project in the hospital's history. In addition to the capital campaign, Darrell Waltrip Automotive Group has been a valued and constant supporter of the hospital and foundation for many years. "They stand ready to help in any way they possibly can," said Leigh Williams, the foundation's director of development. "Over the years, Darrell Waltrip Automotive Group has partnered with us on mask and crutch collections, and helps support our We Care Fund, which replaces car seats involved in an accident and assists new families in providing a good foundational beginning with a car seat, clothing, supplies, and more." Darrell Waltrip Automotive Group has also hosted car seat safety awareness campaigns, holiday events at Monroe Carell Jr. Children's Hospital Vanderbilt at Williamson Medical Center, has recognized exemplary hospital team members through their Hometown Heroes events, and has selected the foundation as beneficiary of several of their community giving campaigns.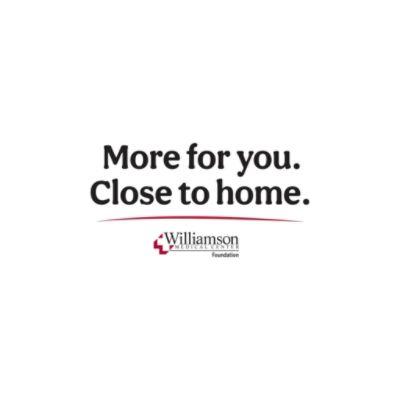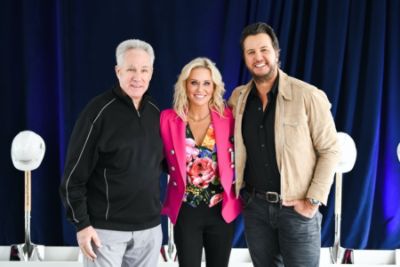 ---
Skye's Story - Scott P
Skye came to WCAC as an owner surrender, though no fault of her own. Her people agreed that their busy schedule prevented them from giving her the life that she deserved. She did, however possess some traits that meant it was likely to take some time for that special someone to come along. She was very selective of the other animals and people that she would interact with at the center. And, Skye was afraid of loud noises. The combination of these traits meant that potential adopters were not going to see the sweet, loving girl she was known to be. As a five-year old, black Shar Pei/Boxer mix, it was almost for certain that she would be at the center longer than the average dog. With support from Darrell Waltrip Subaru, WCAC provides training and enrichment activities that socialize, promote positive behavior, and reduce stress levels among animals at the center. All of which helped Skye adjust to her new, noisy environment and make friends (four- and two-legged) in playgroup. At the time of her adoption, she was the longest term dog at WCAC, having been in the center's care for five months. Much longer than the average two-week stay but who knows how long it would have been without the training and enrichment she received. Skye's adopters recently shared a photo of her living her best life, passing time in her favorite hammock.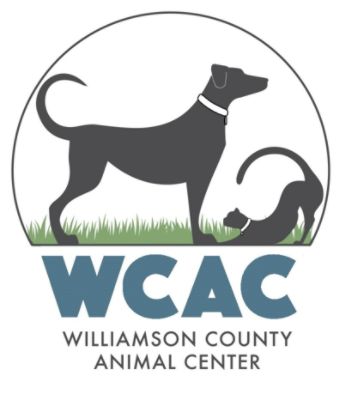 ---
Filling the pantry between paychecks - Tori K
Darrell Waltrip Subaru has been a wonderful supporter of One Generation Away as we have partnered with the community to fight food insecurity amongst our neighbors. OneGenAway provides fresh, high-quality groceries to families facing the impossible choice between buying food and paying for some other necessity, such as rent, utilities, or medication. Darrell Waltrip Subaru's consistent support has allowed OneGenAway to reach more individuals and families in need, such as Sharon. Sharon, like more than 50% of Americans, lives paycheck to paycheck. Rising prices or any other disturbance to her regular budget can force her to sacrifice some necessities, but having access to food through OneGenAway ensures she doesn't have to go hungry. "This food means everything," Sharon said at our mobile pantry. "This helps you get from one paycheck to the next. That's the way most of us live, and this little extra is more than the heart can handle." Thank you, Darrell Waltrip Subaru, for helping us serve and love our neighbors through food!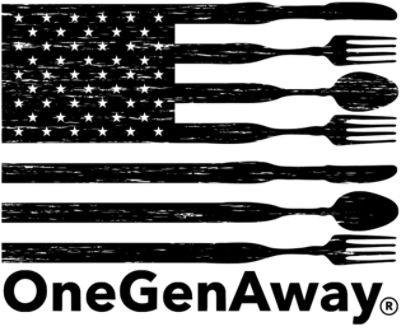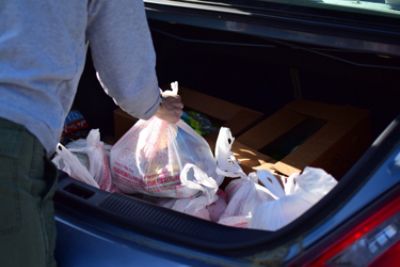 ---
Community Strong - Leigh W
Williamson Medical Center is the community hospital in our county. We have a Neonatal Intensive Care Unit which is unusual for a hospital our size and because we are stand alone without belonging to a large health system. Our tiniest most fragile patients have needs that go beyond a typical newborn. The support we have received from Darrell Waltrip Subaru has made it possible for us to provide "safe sleep" clothing for these sweet, little patients. In addition, because of support from Share the Love, we are able to provide families who are not prepared with basic necessities to give families who are not prepared to take a baby home and give it a good start with items like diapers, baby beds, clothing and car seats. That's not all Darrell Waltrip has empowered us to do through Share the Love. Anytime a child is in a car during an accident and the family receives care at our hospital, we provide a new car seat for that child even if there was no injury - it's a state law. Being chosen to be recipients of Darrell Walteip Share the Love financial support makes a big difference for our little patients. Even Beyond the financial support, Darrell Waltrip Subaru always finds an opportunity to "share the love". When Covid hit, our hospital was faced with a shortage of personal protective equipment (PPE), specifically masks. Darrell Waltrip Subaru stepped up and asked to be a collection site for our community to provide donations of masks. They did not stop there. This year, when one of our neighboring counties became victim of a flooding disaster, Darrell Waltrip Subaru stood ready to help us in anyway they could. Most recently, and aluminum shortage created an issue for our orthopedic patients, and we went to the community again to ask for donations, only this time for crutches walkers and canes. Darrell Waltrip Subaru open their doors and offered their facility as a collection site for the donations of these items. we know the partnership with Darryl watcher of Subaru and share the love is a unique partnership. It is such a strong collaboration which can be best described as community strong.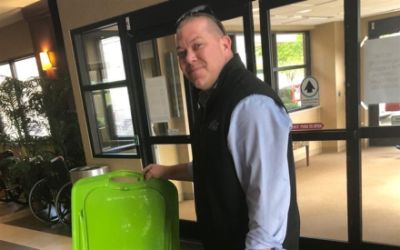 ---
Helping eliminate food insecurity - One Generation Away E
Darrell Waltrip Subaru has made an immense impact on One Generation Away and, in turn, on so many families experiencing food insecurity in Middle Tennessee. Our team is grateful for the support Darrell Waltrip Automotive Group has offered to our organization through donations and the annual Drive Away Hunger Challenge. In 2020, One Generation Away saw the need for services grow 100%, and we continue to see new families show up at our mobile food distributions in 2021. By bringing together the families and staff of our local public schools to gather donations, Darrell Waltrip Automotive has provided about 900,000 meals to our community through its annual campaign since 2012, including about 100,000 this year. Additionally, in lending its platform to publicly promote this campaign, Darrell Waltrip Subaru has provided opportunities for more families to hear about our organization and expand our reach. The continued support from Darrell Waltrip Automotive has helped us to grow as the needs of our communities grow. We are thankful for this partnership that allows us to continue fighting food insecurity in Williamson County and over Middle Tennessee.
---
The Story of Atlas - Scott P
In Greek Mythology, Atlas was responsible for bearing the weight of the heavens on his shoulders. When the Dalmatian-mix pup named Atlas came to WCAC, he bore the weight of being fearful and shy in an unfamiliar environment. In fact, his eventual adopters described him as looking terrified when they first saw him. "When I drove up to meet him, I saw a volunteer in the yard with a scared and sad looking Atlas." They recalled, "His tail was between his legs and his head was down. The volunteer said he was barely able to convince [Atlas] to leave his crate." He was also known to be an escape artist, a trait that can deter many adopters. But, luckily for Atlas, these quirks are exactly what drew his now forever family to him. They knew he was the one for them just by reading his online profile and looking at pictures. They knew they had the time, energy, and resources to work with Atlas and wanted to give him the chance to be happy, healthy, and safe. So, they came to visit with him, loaded him up, and headed home. With Darrel Waltrip Subaru's ongoing support and commitment to help pets find their perfect, loving home, WCAC is able to connect adopters with animals such as Atlas who are lovingly referred to as "underdogs" because of special needs. As previous rescuers, Atlas' adopters know firsthand how amazing a pets' relationship can be for a family. They've since reported that Atlas has come out of his shell and that he is an energetic and loving boy. And, lots of snuggles have revealed a healthy, sweet, and trusting companion who loves his fur-siblings and humans. According to Atlas' family, "It's like this was always his home."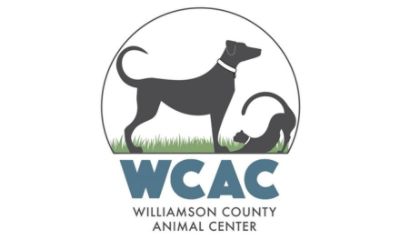 ---
Deaf pup defies the 'underdog' stereotype - Debbie S
Williamson County Animal Center was pleased to team up with Darrell Waltrip Subaru of Franklin, TN for the October 2020 Subaru Loves Pets campaign. Focused on the 'underdogs', the campaign highlighted the older and physically challenged pets that are often the last to be adopted. Subaru of America. Inc. and Darrell Waltrip Subaru committed to donating $100 for every pet adopted at our shelter in October, up to $3,100 in total. With the help of Darrell Waltrip Subaru, we were able to meet that goal in the first two weeks of the month! One of the special dogs adopted during the campaign was an underdog named Hickory, a sweet Ridgeback mix who happened to be deaf. Before coming to our shelter, Hickory had spent most of her life in a fenced yard with no communication, and she was both isolated and agitated. Labelled as an escape artist, Hickory's owners decided not to take her to their new home, and she was surrendered to our shelter. She was shy at first, but quickly warmed up to our staff and volunteers, who began to teach her hand commands. What a breakthrough and a life changing moment for this sweet pup! She caught on quickly to hand commands, and began to show her calmer, more confident self. Because of her deafness, we thought she would do best in an adoptive home with no small children surprising her from all sides; as well as a home where deficits are embraced and celebrated. Finding an adopter for a deaf dog can take months, so we settled in for the wait. However, after only a few days, a wonderful local couple that had just relocated to our area saw Hickory's profile online and came to meet her. One of them knew sign language and the other had a slight visual deficit, so they had a real heart for underdogs like Hickory, and an instant understanding of the challenges deafness presents in a dog. It was love at first sight! Hickory is now thriving in her new home and continues to learn more hand commands. Her owner says Hickory came along at just the right time and makes their family complete. She cuddles up on the couch craving human companionship, but also goes to the dog park and for long walks. What a wonderful life! Thank you Darrell Waltrip Subaru for supporting the underdogs and for fulfilling your Love Promise-Subaru Loves Pets!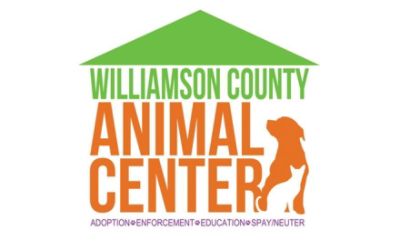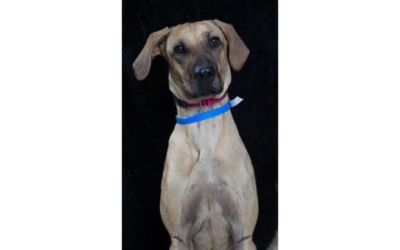 ---
Darrell Waltrip Subaru Helps After Tornados - Jessica P
When a tornado devastated parts of Nashville on March 3, 2020, leaders at the Darrell Waltrip Subaru knew they wanted to do something big to help with the recovery effort. The company donated $120,000 —its largest ever one-time gift — to Hands On Nashville to support its mission to meet community needs through volunteerism." We have been following along with Hands On Nashville's efforts for years," says John Gallagher, Vice President and Executive General Manager of Darrell Waltrip Automotive Group. "And knowing that recovery from the devastating tornados would take months — if not years —we knew it would require lots of volunteer hours. Hands On Nashville seemed like the perfect fit for our donation." The donation directly supports ongoing tornado-relief efforts, including paying for supplies and staff salaries spent on disaster-recovery activities. "The support from the Darrell Waltrip Automotive Group is a game-changer for our tornado-relief efforts," says HON President and CEO Lori Shinton. "Those funds are going directly to recruit and manage volunteers who are doing the important work of helping people put their lives back together after a major disaster." For more than 25 years, Darrell Waltrip Automotive Group has had an active role supporting Middle Tennessee charities. From being the first corporation to enroll in Waves Office Recycling Program, to assisting those who lost their vehicles in the 2010 flood, to now supplying personal protective equipment to Williamson Medical Center –DWAG aims to be a company that cares about helping others. Gallagher says the company focuses much of its outreach and resources into two major programs, Hometown Heroes and Darrell Waltrip Automotive's Drive Away Hunger Challenge. Hometown Heroes is a program honoring those who have shown a commitment to serving others and making a difference in their community. Community members nominate individuals, and each month a new hero is selected by DWAG, which makes a $500 donation to the charity of that hero's choice. "One thing we learned through our Hometown Heroes event is just how many amazing people are at work in our communities, and how they are making a difference in big ways," Gallagher says. This spring DWAG had planned to celebrate their 100th hero, but, due toCOVID-19, plans have been tentatively postponed until May 2021.The company created Drive Away Hunger in 2013 as a fundraising event partnering with Williamson County high schools and GraceWorks. Through Drive Away Hunger, hundreds of thousands of pounds of food have been collected and donated to food pantries throughout Williamson County. The initiative has since expanded to include the Franklin Special School District and Williamson County elementary and middle schools. "We are proud of all we have done in the community, and thankful for our customers who make it all possible," Gallagher said.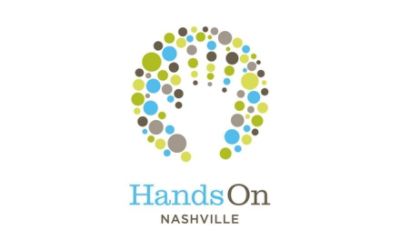 ---