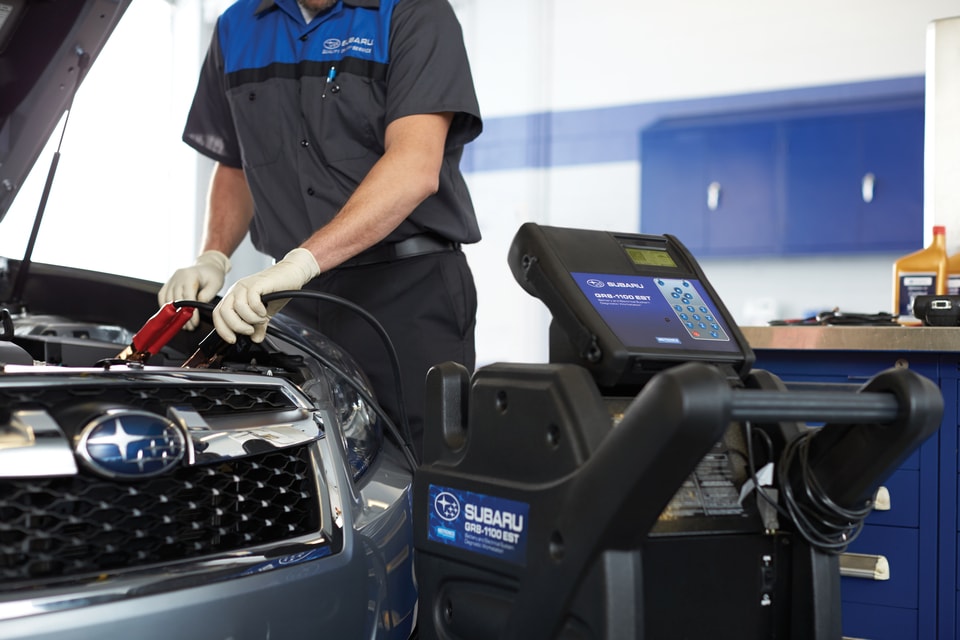 Subaru Batteries and How to Care for Them
The battery is primarily responsible for getting your vehicle started and running electrical components. Darrell Waltrip Subaru can help you avoid any problems that come up with your battery. Battery problems can leave you stranded but caring for your battery makes sure you won't need to worry about that. Luckily, we can help you look for signs of a dying battery.
How to Identify a Dying Car Battery
The first things to look for are dimmer lights, a harder time starting your engine, or a dashboard light indicating an issue. These are the easiest signs that can identify a problem with your battery, but there is more you can do.
You can do a visual inspection of the battery to see if it has any corrosion, cracks, bulges, or other damage. Finding any damage could be an easy way to tell if your Subaru should come to our dealership for a replacement.
Batteries only last a few years, meaning you should get a battery inspection if you think your battery is getting to that age. Extreme weather and your driving habits can change the lifespan of a battery, which makes it hard to gauge exactly how long it'll last.
Want a Better Look at Your Battery? Plan a Trip to Darrell Waltrip Honda Today!
Feel free to ask our team any questions about your battery so we can work with you to find a new one. Our inspection process is similar to what you would do, but we have specialized tools to check your battery's power and measure how effectively it powers your vehicle. We can give you all the information you'll need to see how long your battery will last.
Whether it's a battery service, oil change, tire rotation or brake service, you can trust in your Subaru car or SUV after visiting our dealership!
Hours
Monday

9:00 AM - 8:00 PM

Tuesday

9:00 AM - 8:00 PM

Wednesday

9:00 AM - 8:00 PM

Thursday

9:00 AM - 8:00 PM

Friday

9:00 AM - 8:00 PM

Saturday

9:00 AM - 8:00 PM

Sunday

12:00 PM - 6:00 PM