Are You Scheduling a Recall Appointment?
Please call our team to confirm availability of your required parts at (615) 656-7115
Please Excuse Our Mess! 
We're beginning construction on our current Subaru service drive October 9th, 2017 and plan to be finished by mid-January 2018. In the meantime, we ask that all of our Subaru service customers check their vehicle in at our Volvo building next door. Your favorite Subaru service advisors will be waiting to assist you there. Thank you so much for your patience. We can't wait to show you our new facility!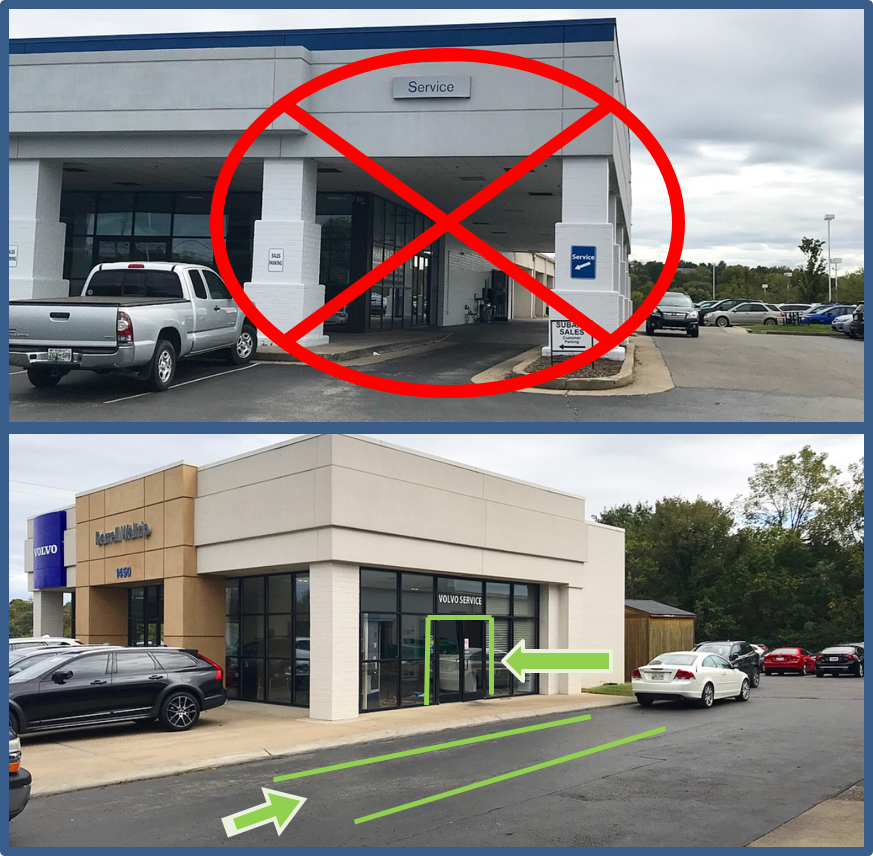 Feel Confident Using the Pick-up and Drop-off Services of Our Dealership
We know that you feel most comfortable staying in your home, which is why we are proud to offer pick-up and drop-off for service appointments at no cost to you. No matter if it is time for you to get an oil change or if you need a more in-depth repair, we will make it as convenient as possible so that you don't need to leave the comfort of your home.
Trusting our Team of Service Professionals
Our top priority has always been the customers that we serve. The team of factory-trained technicians at Darrell Waltrip Subaru can handle any maintenance or repair that you need, getting your vehicle back to you in a condition that you will love. Our service department will stay open so that we can continue to serve you and your needs, making sure you'll have reliable transportation when you do need to leave.
Cutting Back Your Stress with Pick-up and Drop-Off Services
We know that many of you are feeling some extra stress, which is why we are here to relieve some of it. Our concierge team can come get your vehicle before the appointment and can drop it back off to you afterwards. It is our pleasure to offer you everything you could need, helping our community get through some of the most stressful experiences that they have faced.
Contact Our Team to Learn More
Feel free to reach out to our dealership with any questions that you have. We are always happy to provide you with answers, no matter how big or small they might seem to you. Our goal continues to focus on you and your needs, making sure you'll always know to choose our Franklin, TN dealership for all your automotive needs.
Your privacy is important to us.
Subaru of America takes your privacy seriously and does not rent or sell your personal information to third parties without your consent. Read our privacy policy.