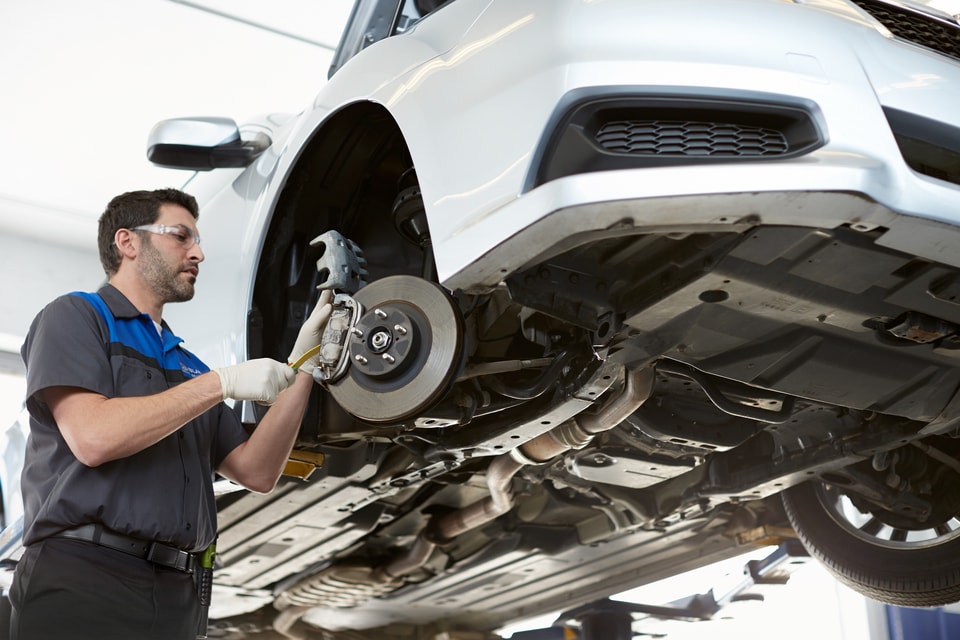 A Look at Your Subaru Brakes
The dependable and capable nature of a Subaru is a core component of the brand, and our team wants to help you know that you can always rely on the vehicle that you drive. Our Subaru service center has the expertise needed to answer your questions and to provide the services that you need.
Brakes are vital to your driving experience, and our team wants to give you an overview of what to consider when it comes to servicing your Subaru brakes.
When to Service Your Brakes
Brakes wear down over time as they are used, and our team is here to help restore yours to their best condition. While we are able to do the inspection and repairs in our service center, you will need to know when you should be bringing your brakes to us. Luckily, there are several things to look at when deciding if it is time for your next brake service.
Abnormal smells, strange noises, and a bouncing feeling when you press down on the brakes are all key indicators that you should take the time to schedule a service appointment with our team. You can also look in your owner's manual or consult with one of our experts to see how often you should be getting your brakes serviced.
Contact Our Team with Any Questions You Come Up With
We are always happy to answer your questions about anything from brake repairs to oil changes, tire rotations, and battery service in order to help you feel confident during the time that you spend driving. Our team is factory-trained and has all the most advanced equipment, giving us everything needed to keep your Subaru car or SUV running its best.
No matter if you just use your vehicle as a daily driver or if it only comes out for a weekend drive, we want you to stay smiling every time you get behind the wheel.
Hours
Monday

9:00 AM - 8:00 PM

Tuesday

9:00 AM - 8:00 PM

Wednesday

9:00 AM - 8:00 PM

Thursday

9:00 AM - 8:00 PM

Friday

9:00 AM - 8:00 PM

Saturday

9:00 AM - 8:00 PM

Sunday

12:00 PM - 6:00 PM