Exciting Updates Coming to the 2021 Subaru Crosstrek
The popularity of the Subaru Crosstrek is unquestioned, and it will only get more popular with the release of the 2021 Crosstrek. Many of the updates fix some main concerns that drivers had for previous model years, making it clear that Subaru is listening to driver feedback and making the changes that you want to see. This new model year makes the Crosstrek a force to be reckoned with, able to handle nearly any adventure, road trip, or commute that you have planned.
The trims of the 2021 Subaru Crosstrek include the Crosstrek, Premium, Sport, and Limited, giving you access to many different features, some of which are unique to their trim level.
Interior Features & Design
The interior remains comfortable and spacious, carrying over a lot from the previous model year on most trim levels. The focus on long-lasting durability is clear, making sure you won't need to worry about things breaking as often as some of the competitors.
The 2021 Crosstrek Sport trim adds some extra features to help your cabin handle the adventures that you have planned. Water repellent upholstery and more durable floormats made of recycled materials make cleaning a breeze while the yellow contrast stitching and accent trim gives a more sophisticated look.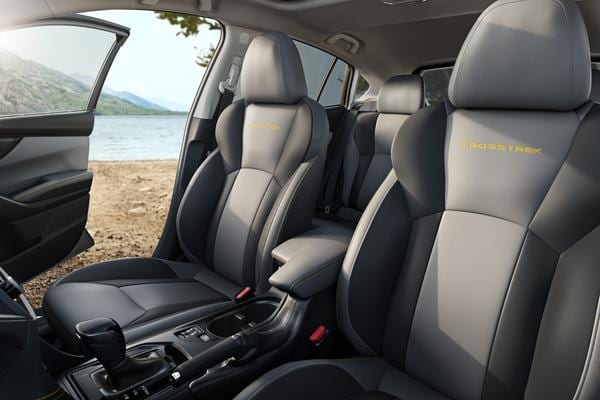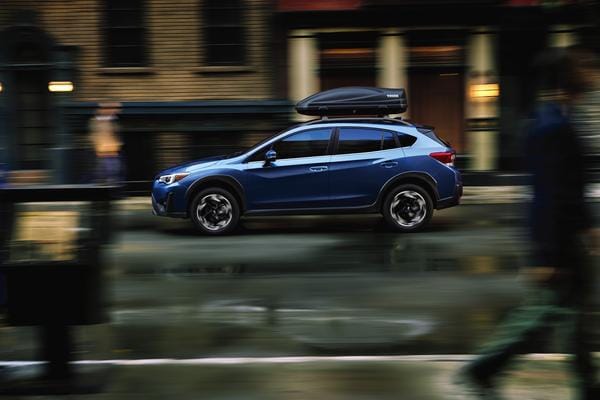 Exterior Features & Design
The 2021 Subaru Crosstrek will be released with an updated design that will give it a more unique and athletic look for drivers to enjoy. The redesigned grill accentuates the new design direction, putting a smile on your face whenever you see it. You'll also be able to appreciate the impressive ground clearance that will help you handle most obstacles that stand in your way.
The 2021 Subaru Crosstrek Sport is an all-new trim level that comes with many new features and a exclusive design options to draw the attention of anyone you drive by. It has a gunmetal finish, new wheel arch moldings, and an even more aggressive wheel design, making sure it embodies the performance that you have been looking for. There is also an all-new body color for this trim - Plasma Yellow Pearl - to give it a distinct look in the lineup.
Performance Options
There is a new engine option for the 2021 Subaru Crosstrek. The base engine is the one that drivers are familiar with, giving a reliable performance with up to 152 horsepower. The new engine option boosts your power, offering up to t182 horsepower to add more excitement to every drive and making it easier to get over some of the harsh terrain that you might encounter.
Also helping with loose terrain or adverse weather is the standard Subaru Symmetrical All-Wheel Drive system that helps maintain the best traction. You can find a 2021 Crosstrek that is ready for any adventure that you have planned, easing some of the stress from your driving experience.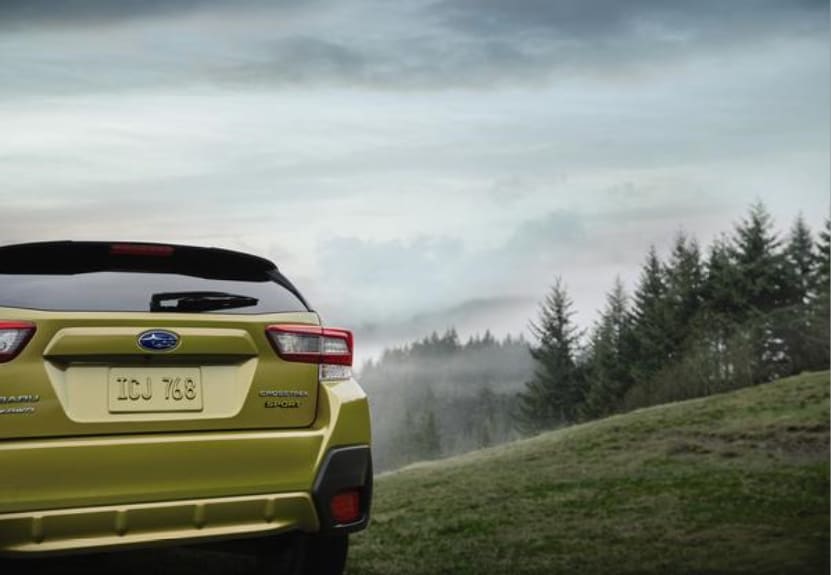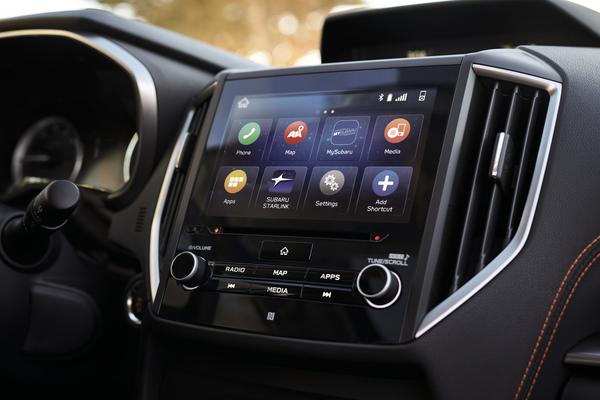 Technology & Safety
Keeping with their ideals of helping you feel safe and confident wherever you go, the 2021 Subaru Crosstrek comes equipped with Subaru EyeSight Driver Assist Technology on very trim. This system includes popular features like Pre-Collision Braking as well as a new feature for the 2021 model year: Advanced Adaptive Cruise Control with Lane Centering. These features look out for you so that you can handle any busy road without as much stress.
The cabin comes with advanced features that make connectivity as easy as possible. Apple CarPlay and Android Auto ensure that you can get to all the apps that you could want from your smartphone using the STARLINK Multimedia system. This system is easy to learn and use, letting you hit the ground running once you are behind the wheel.